Kai Lehmann
Professor of Fashion
After starting out in the fashion industry in Hamburg and Munich, winning first prize at the Hugo Boss design competition led to a number of years at the company´s headquarters in Metzingen. This reinforced my interest in menswear. In 1994 I joined Vivienne Westwood in London, starting as studio director for her Goldlabel line of womenswear. In this capacity I was responsible for developing prototype patterns. I went on to develop her MAN menswear collection and then ran that line as designer and production manager until 2002.
Starting in 2000, I began teaching as a visiting lecturer at the master´s program menswear at the Royal College of Art, London. In 2003 I joined the University of the Arts Bremen where I´ve held the chair for model design, pattern design and CAD at the integrated design department ever since.
As a researcher, I´ve worked on the origin, evolution, the craftsmanship involved in, as well as on the meaning and contemporary interpretations of the suit in menswear. Topics such as tailoring, dandys, uniforms, sportswear, gender, as well as influences coming from womenswear come up for documentation and practical interpretation in my inquiry. The results bear on my teaching and university projects of mine such as the recent publication Der schöne Mann – Das Magazin.
Academic Focus: Model Design, Pattern Design, CAD
As an educator, I focus on researching the human anatomy and motion sequences. Knowledge of ethnic and historic clothing, as well as textile materials provide information on appropriately processing different kinds of cloth and to create patterns. This kind of comprehensive research leads my students to solid concepts and eventually unique, individual styles of design.
I approach model design as an open, three dimensional method working first on the bust before progressing to fitting on the dynamic, moving human body. This process confronts students with the tensions created by the interactions of materials, volume and movements, challenging them to develop their own solutions and principles, and finally has them create their own designs with a firmly established sense of style. As forms are understood to be open for shaping and interpretation, students learn to appreciate the creative tensions between clothing and the human body.
Menswear is a premier focus in my work as a teacher and aesthetic researcher. Growing out of art history, this interest has to be regarded as a distinct academic field. Traditions of craftsmanship, sociocultural developments, changing role models, as well as the interaction between menswear, womenswear and delimitations of gender provide rich material for the research into and the design of mens´ fashions suitable for our times.
In 2005 I took over as art director for the annual, interdisciplinary opera project we stage together with our colleagues at the music department. I also supervise fashion presentations we stage in cooperation with external partners and fellow teachers here at the University. Finding an appropriate platform and presenting their own works in public helps young designers to develop their power of judgement and strengthens their powers of stylistic expression. The presentation formats we employ vary widely and range from a fashion show at the Kunstmuseum Wolfsburg to an intermedia performance such as In Between and to experimental video projects.
---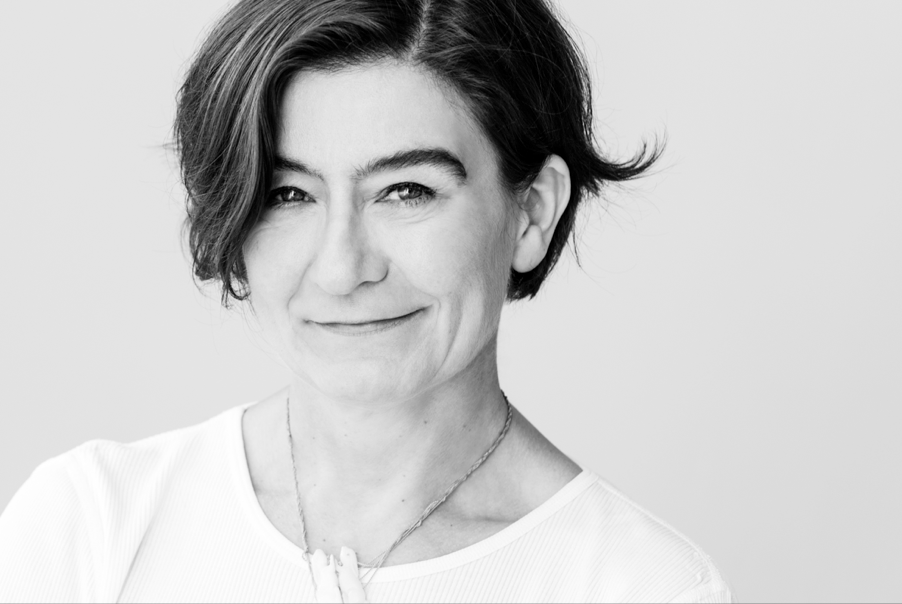 Dorothea Mink
Professor of Fashion
About Dorothea
I grew up in the Black Forest on the French border and studied fashion design in Hamburg. Already during my training, I started working for reputable fashion companies. My professional highlights following my studies were my years spent at Wolfgang Joop and Jil Sander.
In 1995 in my early thirties, I was offered my position at the Hannover University of Applied Arts and Sciences in the Art and Design Department. I worked there as a Professor of Fashion Design until March 2002. I have been teaching the Integrated Design - Experimental Design with a Focus on Fashion Design degree program at the University of the Arts Bremen since April 2002. A few semesters ago, I also assumed the post of Gender Equality Officer.
Teaching / Education Concept
Clothing is one of our basic needs, next to food and drink, housing and communication. Clothing is our second skin. One of my central questions when teaching is how to turn clothing into fashion that people can identify with. For a university degree in fashion, this involves an intense study of human expression and body perception. When the focus of clothing is on function and use, the symbolism of fashion always carries a more profound human meaning. Fashion represents interpersonal communication, fashion denotes the expression of one's own identity. For the students this means it is essential to understand the fundamental notions of human communication and to transfer this insight into one's own design concepts. Fashion has become a multi-tonal, complex phenomenon of interpersonal information exchange. It is bridging gaps between genders and generations, identifying the universal in the individual and the collective. Clothing, jewelry, hairstyles and cosmetics are just some of the primary levels of fashion design. Bodybuilding, bodyshaping, bodyforming, trivial works of art like tattoos, piercings, and brandings are meant to transport the deeper levels of the self onto the surface.
My hope is that fashion itself will remain a genre. As a way of creating a new look without suffering consequential damages. As a way for 'fashionistas' to express a new me, a new self, a new consciousness reflective of a momentary mood. In this way, important questions regarding the human form itself and man's longing for perfection can be addressed. This experimenting with body shapes and the development of ever new possibilities help overcome familiar patterns and inspire a fashionable architecture also capable of unearthing new functions. In this context, I place a high priority on the practical process of model development in my teaching: with great clarity and transparency, different methods for shaping two-dimensional material into three-dimensional body architectures are conveyed. The goal is to create fashion for real people with real lives. The popular anorexic catwalk ideal of interchangeable body norms inspires neither us professors nor the designs of our students. We concentrate on an aesthetically unrestricted perspective of the human body and its complex environments. Meta-topics like identity, home, environment, mobility, digitalization and other immediate vital issues are the focus of our educational objectives. The many successful internships and subsequent professional activities of our students are proof that this uniquely justifiable approach is compatible with the daily challenges faced by fashion companies and theaters. Anyone wanting to blend in in Helsinki, New York, Paris, Milan, Madrid or Sydney must have enormous intellectual flexibility and daring. This can only be learned by abandoning the "this is how we have always done it" standards.
Events / Publications
In addition to curricular obligations, academic teaching also includes activities and initiatives for external and internal public relations. Cooperation with colleagues from alternate areas of design and other academic fields is particularly effective. Among the publications that have emerged as a result of these kinds of collaborations, I would like to refer here to the series BREATHE – AN IDEA ABOUT FASHION. Shows within the framework of the BERLIN FASHION WEEK as well as shows and performances at the university are also popular recurring rituals.
I'd like to give a special mention to the fashion conferences: FASHION BODY CULT from 2005. The German/English book that goes by the same title was published by Arnoldsche Art Publishers in 2007 (together with Prof. Dr. Elke Bippus). In 2010, OUT OF ORDER – STÖRUNG ALS PRINZIP (DISRUPTION AS A PRINCIPLE) together with Prof. Dr. Andrea Sick followed. The accompanying exhibition and performance at the Wilhelm Wagenfeld Haus Bremen was developed in conjunction with Copenhagen artistic Duo Vibskov & Emenius. My English-language book on the subject was published in 2011 by Arnoldsche Art Publishers.
Research
One of my other highly intriguing tasks is the academic study of the life and work of British-American couturier Charles James (1906 to 1978).
Homer Layne, James' last assistant, and I brought New York's creative fashion scene in the 1970s to an expert audience in an event entitled MY LIFE WITH CHARLES JAMES AT THE CHELSEA HOTEL. One particular highlight was our live demonstration of James' exceptional design technique of "draping". The event took place in 2014 at FIT (Fashion Institute of Technology) New York and at the Kulturforum in Berlin in 2015. The English publication CHARLES JAMES – THE COUTURE SECRETS OF SHAPE is expected to be released in 2018.
---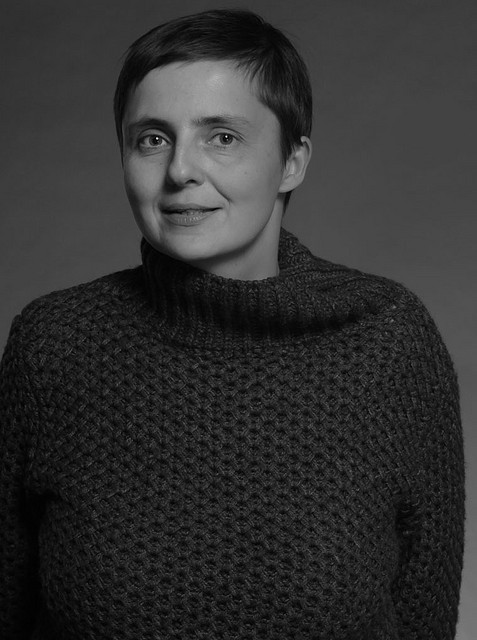 Ursula Zillig
Professor of Fashion
Ursula Zillig studied fashion design in Trier, Madrid and New York. She then pursued an international career in the garment industry and taught at the University of the Arts Berlin. In 2005, Zillig became a professor for "Unique Designs and Programs" at the Fashion Department of the University of the Arts Bremen. 
Focus of Research
Designing clothing and products with a physical relation to the human body by using experimental, as well as graphical methods; development of programs and fashion lines including their introduction to markets; projects within and in cooperation with neighboring fields such as textile design, textile interiors, store design/visual merchandising.
---