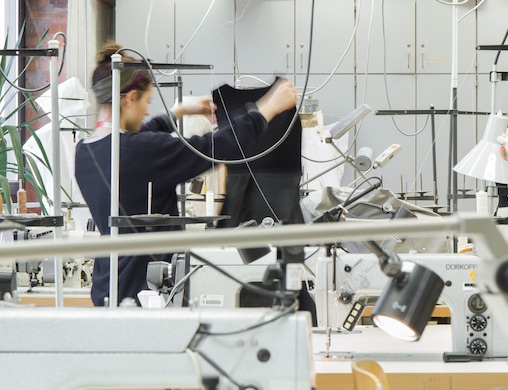 Fashion, Society, and the Individual
Social function and narrative fiction meet in contemporary fashion as it explores, interprets and redefines both generational and gender identities. Located at the intersections of art, design and everyday life, this Master's Studio is an interdisciplinary trend laboratory; a platform that bridges the gap between markets, media, and fashion discourses. Promoting an approach to fashion design – from apparel to accessory design – that is both independent and experimental, we will develop new strategies for the human body and its effective contexts. This programme will range from experimental to pattern design and collection development; and from men's fashion through to interdisciplinary forms and formats of presentation. This Master's Studio will provide students with close personal support as they develop their creative identities and prepare for professional practice.
Information University of the Arts Bremen
---

Integrated Design / Masters Programme
4 semesters
This programme is tailored to enable students to develop their own distinct position, while also equipping them with the necessary professional expertise. Thematic studios coupled with interdisciplinary and experimental research help students to hone their individual focus in the wide-ranging fields of Fashion, Product and Communication Design.